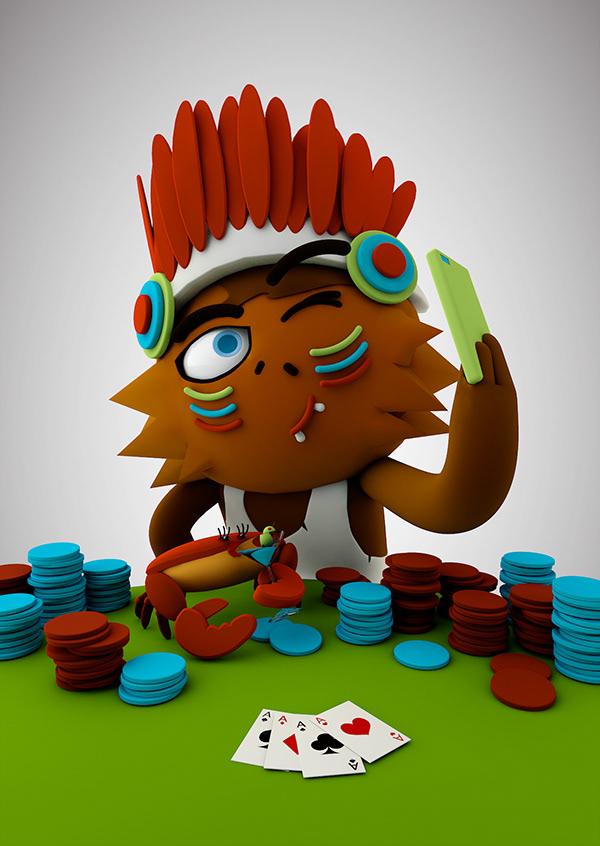 My submission for Pictoplasma Character Selfie. There's a little story behind these guys: Coming from an underprivileged background, they were relieved to receive some inheritance from a recently deceased relative. Unfortunately it went to their heads and resulted in a massive drinking binge and misguided attempt to win big at the casino. You must be wondering why there is a crab on the table? Well, she's Jakes girlfriend, Jenny. Previously a squirrel, she has suffered intense side effects of an abused liver. Yes, her alcoholism has turned her into a crab. Short story for now, but the guys are up to a lot at the moment with their new found wealth (hence the selfie). Good times, but potential for disaster...
UPDATE!
My #CharacterSelfie will be part of the central installation at Pictoplasma Festival
in Berlin from 1st to 11th May. And after at the Museum for Contemporary Art MARCO in Monterrey 
from September 2014 to January 2015.